Architects / Designers / Builders
As a custom fabricator, Continental Cut Stone, Inc. can produce your design in limestone. We are only limited to the stone's abilities and your imagination. As with all things, there is always a way to add value. We have the skill and experience to help our customers achieve the desired look with budget constraints in mind.
With over 30 years of experience, we can work with you during the design phase and offer ways to work within cut stone budget.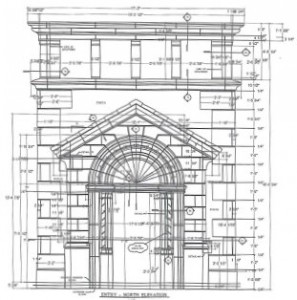 DETAILED ARCHITECTURAL DRAWINGS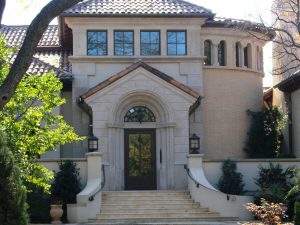 ALLOW US TO MEET ALL YOUR DESIGN NEEDS
Today, the uses of limestone are numerous.
panels and architectural features on large commercial buildings
large and small custom carved pieces
flooring both interior and exterior; fireplace surrounds
columns, balustrade, pier caps, finials, pool coping
chimneys and chimney features
benches and tables, fountains, niches, water table, banding
signage
Examples of limestone's versatility.
The Great Pyramid and its associated complex in Giza, Egypt
Medieval churches and castles – Europe often constructs with limestone
In the 19th century, a popular building material in many banks, train stations and other structures
Expanding into the 20th century with the use as a façade on skyscrapers and in many of national monuments
Continental Quarries Brochure
Continental Cut Stone Brochure