Residential Stone
TRADITIONAL/CLASSICAL
Urban Villa
Architect: Ken Tate
Masonry Contractor: Williams Masonry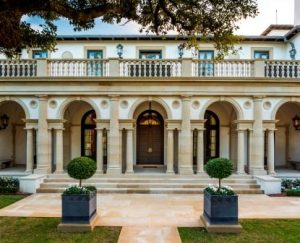 "Combining classical elements inspired by the architecture of Andrea Palladio with those recalling the romantic character of the Mediterranean Revival, this 12,800-square-foot (1189-square-meter) house pays homage to and enhances the extraordinary streetscape of New Orleans' Saint Charles Avenue.", as described in the Kent Tate article describing the client collaboration with the Architect.
---
The M Residence
Architect: Chas Architects
Masonry Contractor: CD Lonestar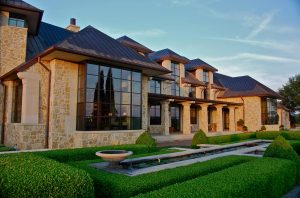 ---
Just Home Residence
Masonry Contractor: Brazos Masonry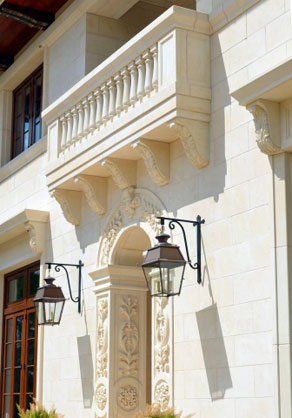 Over 4,000 pieces of cut Texas "Cordova" Cream and Hadrian Limestone enhance the exterior of the home, garage and pool house. There was also over 1,200 pieces of stone accents such as window surrounds, balustrade, caps, treads, risers and cornices. Texas Carve Stone's, Bob Ragan carved many of the pieces.
---
Private Residence – Veneer and Architectural Elements in Lueders Cut Limestone
Masonry Contractor: DMASCO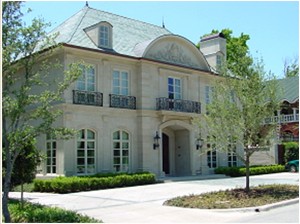 ---
Private Residence – Architectural Elements in Antique Lueders Cut Limestone
Architect: Robbie Fusch Architects
Builder: Tommy Ford Construction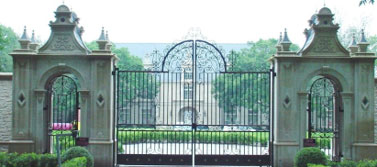 "Many of our projects involve extremely complex details and design. Continental Cut Stone has been very helpful working out practical methods to achieve the desired result. We are impressed with CCS' ability to utilize today's sophisticated machinery while producing 'old world' style craftsmanship" Corey Ford, Tommy Ford Construction."
---
Private Residence – Architectural Elements in Lueders Cut Limestone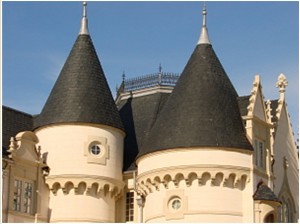 ---
MODERN/CONTEMPORARY
Project Name – Terrace Mountain
Architect: Dick Clark + Associates
Masonry Contractor: Jaime Torres Masonry
Builder: Jon Luce Builders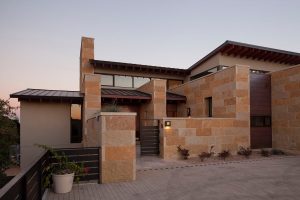 Approaching the house reveals the massing and material palette of Texas Lueders limestone, copper and stucco. An intimate entry court features a unique steel gate, and a water feature below a low window into the living room, providing peeks in and out.
---
Private Residence – Veneer and Architectural Elements in Lueders and Texas Shell Cut Limestone and Lueders Roughback Veneer
Masonry Contractor: Lucia
Builder: White Construction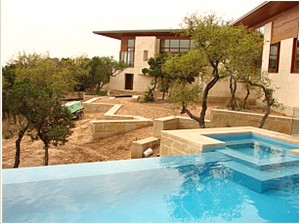 ---
Private Residence in North Carolina – Architectural Elements in Texas Cream Cut Limestone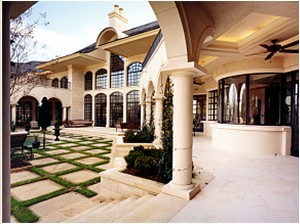 ---
MEDITERRANEAN REVIVAL
Private Residence – Architectural Elements in Lueders Cut Limestone
Builder: V Fine Homes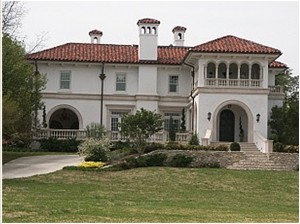 ---
Private Residence in Georgia – Architectural Elements in West Texas Cream Cut Limestone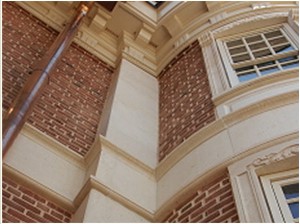 ---
Private Residence – Architectural Elements in Lueders and Texas Cream Cut Limestone and Lueders Roughback Veneer
Architect: Paul Lamb Architects
Contractor: Escobedo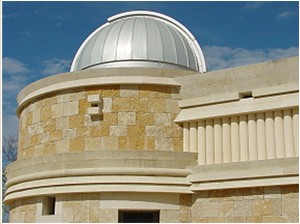 ---
Private Residence in Louisiana – Architectural Elements in Texas Shell Cut Limestone
Masonry Contractor: Williams Masonry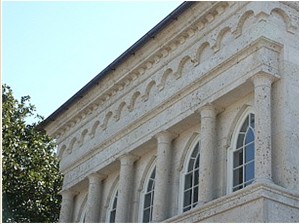 ---
Private Residence – Architectural Elements in Antique Lueders Cut Limestone
Masonry Contractor: Enco
Builder: Tommy Ford Construction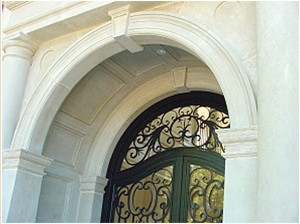 ---
Private Residence – Paving, Coping and Treads in Lueders Cut Limestone and Veneer in Lueders Splitface, Roughback and Texas Shellstone Splitface
Tucker Award Winner
Architect: Hargrave Architecture
Masonry Contractor: Joe Castelline
Builder: Gary Robinson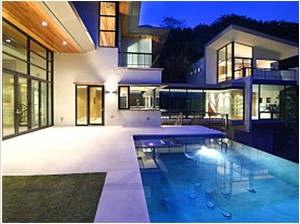 ---
Private Residence – Architectural Elements in Lueders Cut Limestone
Masonry Contractor: Enco
Builder: Sebastian Construction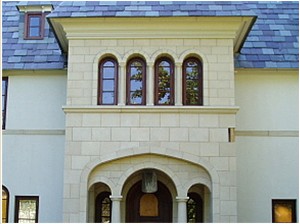 ---
Private Residence in Connecticut – Architectural Elements in Lueders Cut Limestone
Architect: Bennet Strahan