Continental Cut Stone built to last. With our supportive and loyal family of customers and a dedicated team lead by Rob Teel, founder and President, we received a visit the other day. Our craftsmen have grown and put in a lot of hard work over 35 years, someone has to notice sooner or later…limestone Episode for Restoration Road found on Discovery +.
We had a visit with Magnolia Network's Clint Harp and Kevin Durkin. The brain power that transformations century old barns built in the NE. They are gingerly disassembled and reassembled into to works of Art. Continental Cut Stone is privileged to have their craftsmen and work detailed in their release of China Springs project near Waco Texas. Streaming on Discovery +, the lessons learned in acts of creativity come to life … we get to be part of the vision. Thanks Clint and Kevin!
---
Green Building and Natural Stone, a perfect combination! Rob Teel, founder of Continental Cut Stone reports on the progress of sustainability and natural stone. "Natural stone has a great story," said Teel. "The advantages include low embodied energy as compared to manufactured materials. The characteristics of natural stone, to name a few, are durability and the ability to repurpose, and stone is much kinder to the environment. " https://lnkd.in/eDq3Z3N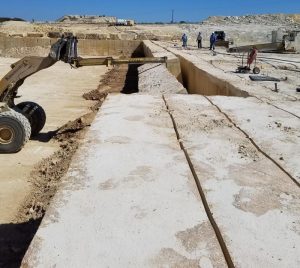 ---
"Historic Landmark Reborn." Across from UT Campus stands considerable forethought and brilliant execution. On the busy Guadalupe Blvd. in Austin TX, sandwiched between heavy weekly traffic and weekend Church services, the project team Sixthriver, Brazos Masonry Inc, Rizzo Construction and others stayed the course to complete the newly designated Golden Trowel Award winning project. Dinner and Awards were on hand Friday evening. Over 220 guests with front row seats took in the winners of 9 categories. The St. Austin's Catholic Church won the Restoration category with the help of special scaffolding from Spec Rents, LLC . Over 75% of the exterior stone was restored in place while allowing weekly services and daily traffic flow without (too much) disruption. The remaining stone replacements were gingerly fabricated by Continental Cut Stone, Inc. to mirror existing stone. The building owner was clear with his goal, "We want our building to look new…" Congratulations to the team! hashtag#masonry hashtag#stone hashtag#construction hashtag#building hashtag#historic hashtag#restoration
---
Larry Speck and Joshua Coleman of Page spark lively conversation during the Natural Stone Institute (NSI) study tour of the UT Campus in Austin Texas. Participants included natural stone fabricators and quarry owners as well as natural stone industry leaders. We all came back with a deeper understanding and greater knowledge of how stone is selected, the importance of maintaining Architectural standards and the design process that is so thoughtfully executed on the UT Campus. hashtag#architecture hashtag#stone hashtag#constructionmaterials hashtag#limestone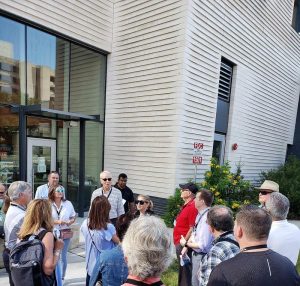 ---
The expanded vision of a restoration story in the Academy Museum of Motion Pictures in LA. It features the 1930's May Building and the futuristic dome expansion opening in 2019. Amazing that Texas "Cordova" Shellstone was the original primary choice of exterior wall cladding for this 1930's building more than 1,400 miles from the Liberty Hill Texas quarry. Dutchman repair technique combined with new Shellstone material completed the stone restoration portion. Continental Cut Stone is honored to be part of such an awesome team in Matt Construction and Western Specialty Contractors. Congratulations to design architect: Renzo Piano with Renzo Piano building workshop, New York, NY, with contribution to concept design by studio Pali Fekete Architects. Executive Architect: Gensler, Los Angeles, CA. It is almost time for the its long awaited opening and a must see while visiting the LA area. lochttps://lnkd.in/eXf_JBZ hashtag#stone hashtag#restoration hashtag#architects hashtag#design hashtag#quarrying hashtag#walls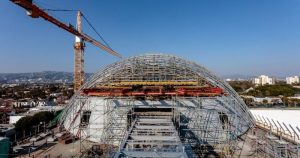 renzo piano-designed academy museum moves towards completion in los angeles
---
Amazing the thought that goes on behind the scenes for this award winning design using Lueders Roughback. Jackson & McElhaney Architects say they focus on "earth-friendly designs" in their work and the Pioneer Bank building is no different. "We coordinated the stone coursing with the punched windows and stone balconies on the project," said Critendon. "The refined design also called for the careful attention to the color mix of the roughback Lueders so that the final product was an evenly blended composition of the natural colors." https://lnkd.in/ej5dpUt. For more like this visit our awards page: https://lnkd.in/eEmW3Rf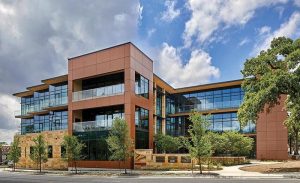 Lueders Limestone Used for Pioneer Bank HQ in Austin, TX
---
---
Sustainable. Smart. Stunning.
How would you design with Natural Stone?
Starting with the raw Natural Limestone Block a design can take many turns. Below is an example only of 1 type of limestone, Lueders. This limestone originates near the town with its namesake, Lueders, Texas. Below are a couple of our Linkedin, posts describing the dimensional challenges as well as a shining example of how the Roughback of the raw block made it into Time magazine's "World's Greatest Places" announced August 23, 2016.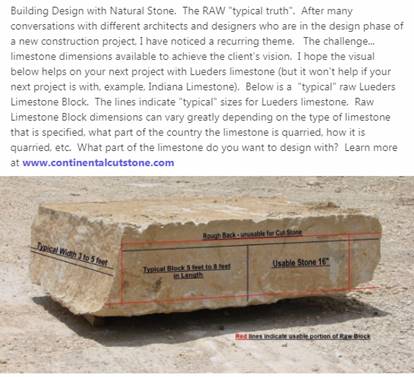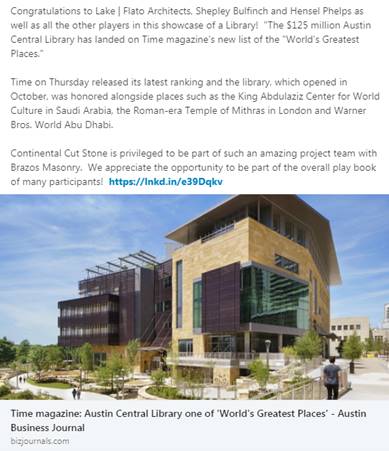 ---