Better Use of Material
Better use of the material allows for faster production and more manageable installation and handling.
Most limestone blocks are 8′ (+ or -) in length. Standard joint lengths of 2′ to 4′ allow maximum use of the raw material. Lengths of more than 8′ are available, however, long lengths require special block which may delay your project.
L-shaped designs:
L-shaped designs are more costly due to wasted material and production time.

Solid Option

Mitered

Butt Joint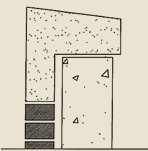 Solid Option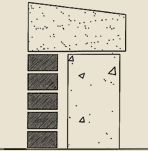 Simple Option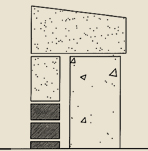 Alternate Option
Solid Option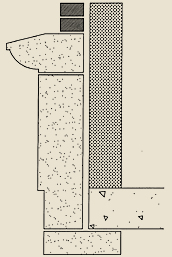 Multiple Pieces