Sustainability
SUMMARY.
Continental Cut Stone, Inc. (CCS) and Continental Cream Quarries, LLC (CCQ) are both owned and controlled by the same family group and are hereinafter referred to as "Continental". Continental wants to operate in the most responsible and sustainable manner that it can – that means to reduce its environmental impacts and to treat their workers, vendors, customers, and neighbors with respect. Certifying to the ANSI/NSC 373 Sustainable Production of Natural Dimension Stone (NSC 373) is a way to show the world that CCS and CCQ are striving for excellence and constant improvement.
And while we know that we are not yet perfect, we are committed to reporting on our progress in a very public fashion. The materials below will give the reader a sense of our progress.
PLEASE FIND OUR CORPORATE SUSTAINABILITY REPORT BY CLICKING ON THE LINK.
Corporate Sustainability Report 2019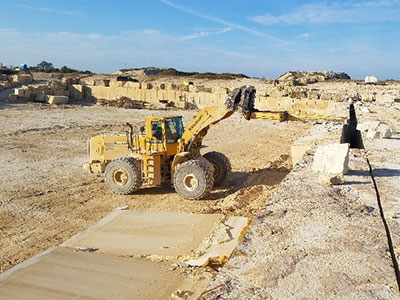 TO LEARN MORE ABOUT LIMESTONE AND OUR JOURNEY TO ANSI/NSC 373 SUSTAINABLE PRODUCTION OF NATURAL DIMENSION STONE, CLICK ON THE VIDEO BELOW.