Design and Bid Phase Considerations
Accurate information is the key to a concise quote. When providing information for a quote, include as much detail as possible. Detailed sections of cut stone areas will ensure that you get the accurate pricing and will expedite the shop drawing process.
We can help fine tune your design to achieve a desired look at a lower cost.
In Design Phase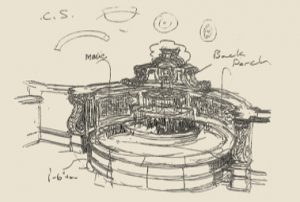 Final Details