Lueders Limestone
Description: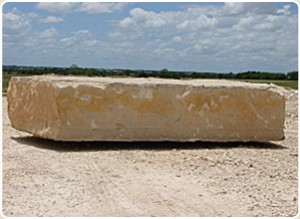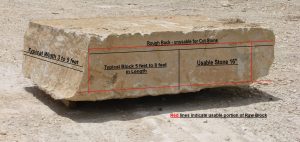 Lueders Blocks – Lueders is layered by Mother Nature in ledges. The typical ledge allows us to quarry stone that has a usable depth of 1′-4″. The typical width of a block is 4′ and the typical length is 8′. This quirk of Mother Nature limits typical design in Lueders to pieces that are no more than 1′-4″ in 1 out of 3 dimensions.
Stone Samples
Photos are intended to show the NATURAL RANGE of the stone and not for individual selection.
ALL Natural Limestone is a product of nature and is subject to variations in Color, Texture and Chemical content.
Because of these characteristics, complete uniformity cannot be assured.
ASTM Limestone Testing Results – as defined by ASTM C-119