Commercial/Institutional Stone
GOVERNMENTAL / INSTITUTIONAL/ COMMERCIAL
---
George W. Bush Presidential Center
Architect: Robert A.M. Stern Architects
Masonry Contractor: Dee Brown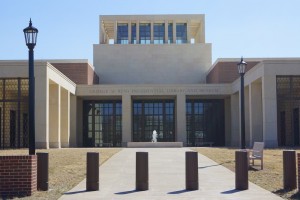 "The brick and Texas "Cordova" Cream limestone building complements the historic American Georgian character of the Southern Methodist University campus which it adjoins", according to the ARCHITECT article dated May-7-2013.
---
University of Texas at Austin Dell Medical School Health Learning Building
Architect: Page
Masonry Contractor: CW Oates Masonry
"Walls in solid Armadillo "Cordova" Cream Texas limestone — the same stone used on all UT buildings for 80 years — get a new treatment here. Page worked with Continental Cut Stone in Florence, Texas, to create unique trape¬zoid-shaped stones — more than 10,000 of them — using an automated milling machine purchased by the contractor specifically for this job.´', according to The Texas Architect article, Collective Learning, dated Jan. 2, 2017
---
Austin Central Library
Architect: Lake |Flato
Masonry Contractor: Brazos Masonry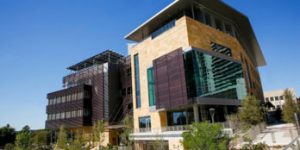 Designed by renowned regional architecture firm Lake/Flato, along with national design firm Shepley Bulfinch, the 198,000-square-foot building represents a significant moment in the creation of Austin's civic community space.
---
University of Houston Health Science Building – Texas "Cordova" Cream Limestone Panels
Masonry Contractor: Cangelosi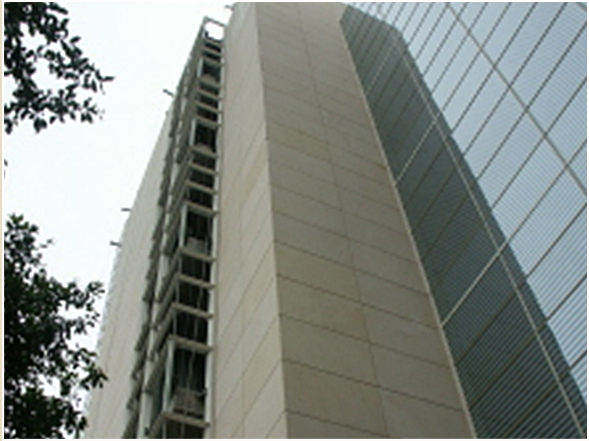 Click Photo for Enlargement
---
Brick Oven Restaurant – Lueders Sawn Bed Roughback Veneer
Masonry Contractor: ATC Contractor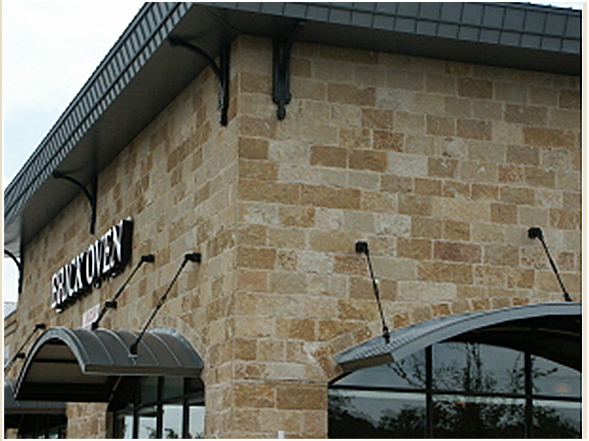 Click Photo for Enlargement
---
Arbor Trails Shopping Center – Lueders Sawn Bed Splitface and Sawn Bed Roughback Veneer
Masonry Contractor: Looking Good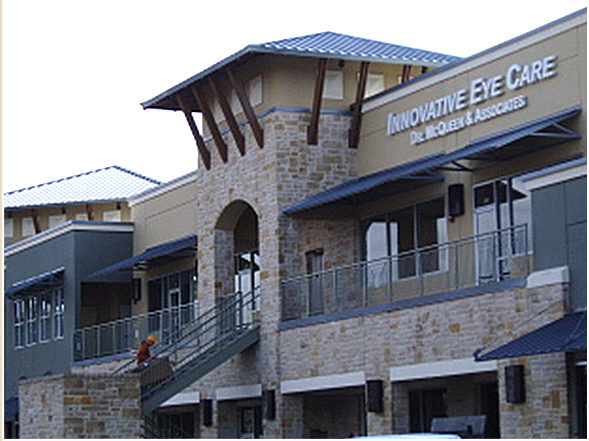 Click Photo for Enlargement
---
Hilton Garden Inn – Lueders Sawn Bed Splitface Veneer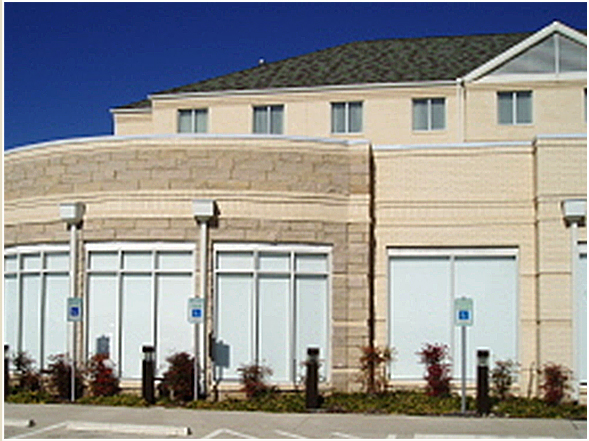 Click Photo for Enlargement
---
Frost Bank – Texas Cream Cut Limestone Panels with Micro Fluted Finish
Masonry Contractor: Leeder Masonry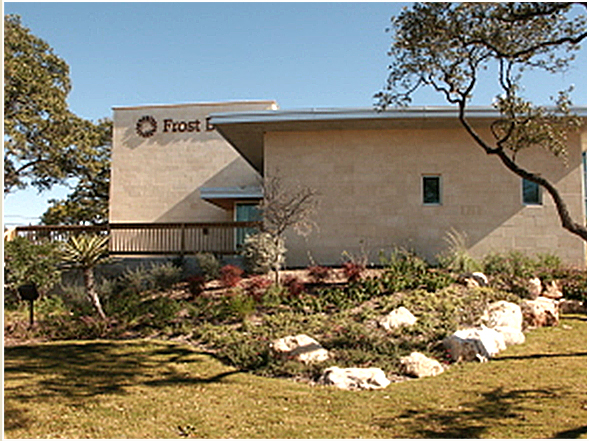 ---
Dallas Bank – Lueders, Texas Cream and Texas Shell Cut Limestone