Awards
We are humbled and appreciative to be part of project teams that consistently produce award-winning projects. Below are just a few.
Residential
State – Golden Trowel Award
Residential – Just Home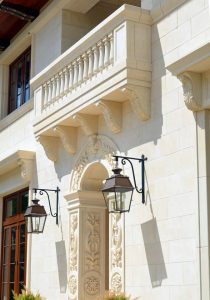 The stone was chosen by the home owners. They wanted to use Texas Limestone for the rich and elegant look. The project consisted of Texas "Cordova" Cream which can be found in the window surrounds, balustrade, caps, treads, risers and cornices. A well executed puzzle that once together, was the job of a lifetime.
---
National – Tucker Award
Residential – Tree House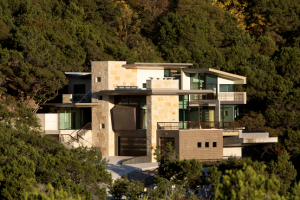 Design: Cottam Hargrave Architecture
Installation: JP Castelline Masonry
The roughly rectangular site climbs steeply to a view at the rear, with access at the bottom. As a result, the foundation becomes an integral part of the entry sequence.
Stone details include solid lintel blocks, monolithic stone steps and Lueders caps throughout.
---
National – Prism Award
Residential – Mayan House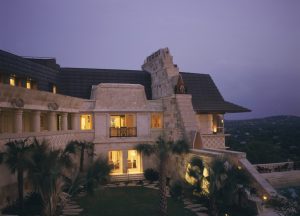 Architect: Paul Lamb Architects
Installation / General Contractor: Escobedo Construction
Mortarless "zero-joint" coursing, a modernized version of a Mayan "low lift" construction and hand chiseled texture were employed in an effort to meet the collective objective and design created by client and the architect.
---
Institutional
State – Golden Trowel Award
Institutional – George W. Bush Presidential Center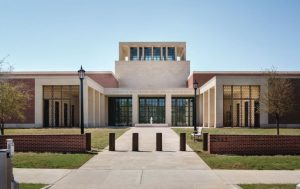 Architect: Robert A M Stern Architects
Builder: Manhattan Construction Co.
Installation: Dee Brown
---
Commercial
Golden Trowel
Oracle – Waterfront – Austin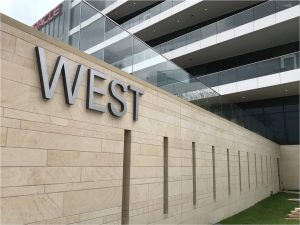 Architect: STG Designs
Installation: CW Oates Masonry
General Contractor: Ryan Companies
---
Local – Golden Trowel Award
Commercial – Pioneer Bank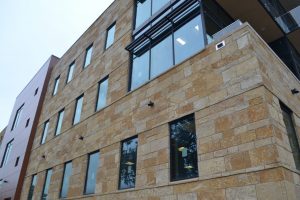 Architect: Jackson & McElhaney Architects
Builder: SpawGlass Contractors
Installation: Brazos Masonry
Consisting of 3,600 Square Feet of gray block, 12,750 Square Feet of oversized Roughback Lueders and Cream stone mix, Pioneer Bank was built to fit in to the business are and to stand out as a premier building among the surrounding buildings.
---
Education
State – Golden Trowel Award
University of Texas at Dallas Engineering Building – Dallas Texas
Architect: Smith Group JJR
Installation: DMG Masonry, Ltd.
---
National – Tucker Awards
Education – University of Texas At Austin Dell Medical School Learning Building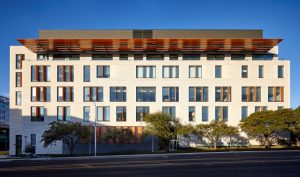 Architect: Page
Builder: Beck Group
Installation: CW Oates Masonry
This project required about 25,000 Square Feet of various stone profiles, provided by Continental Cut Stone. The stone elevations change from smooth flat stone, then to a transitional piece that fans out to a trapezoidal shape. The new technology developed to generate this unique design cut the production and costs of the natural stone significantly.
---
Landscape / Hardscape
Golden Trowel
Hidden Springs

Design and Installation: Southwest Custom Pools
---
Local – Golden Trowel Award
Landscape Wall – Bridges on the Park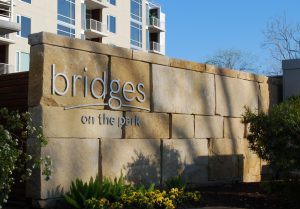 ---
Local – Honorable Mention
Landscape / Hardscape – Private Residence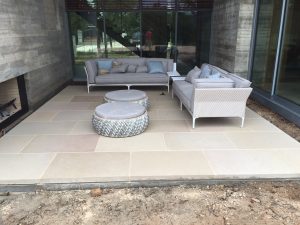 Installation: Nick's Bricks
---
Multi-Family
Local – Golden Trowel Award
Multi Family – 3 Eleven Bowie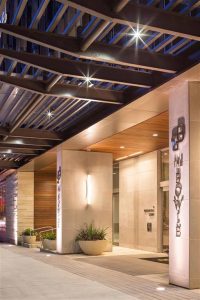 Architect: HKS
Installation: Brazos Masonry
---
State – Golden Trowel Award
Multi-Family – The Whitley Apt Building
Architect: GDA
Builder: Rogers O'Brien
Installation: Brazos Masonry
---
Restoration
State – Golden Trowel Award
St. Austin's Catholic Church – Austin Texas
An old landmark church that was deteriorating and losing it's touch of beauty. We were given the challenge to make it look new. Over 75% of the stone was restored material. Much of the stone could not be removed so it was restored in place. When meeting with the owner, the message was clear, "We want our building to look new and by the way, we worship God every week and there cannot be any interference." We also had to consider the location being on a very busy Guadalupe right at the UT campus and a much used sidewalk. We had great plans on the new and even on the restoration, but it is hard to show what is not known.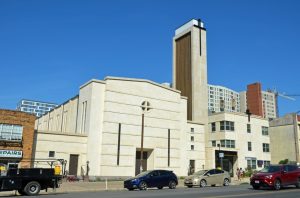 Installation: Brazos Masonry
Architect: Sixth River Architects
General Contractor: Rizzo Construction, Inc.
---
Golden Trowel
National United Bank of Lampasas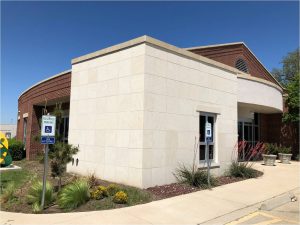 Mason Contractor: V2R Masonry Systems
General Contractor: Saunders Commercial Construction